Susana Craig, COO / Co-Founder of @Pandia Health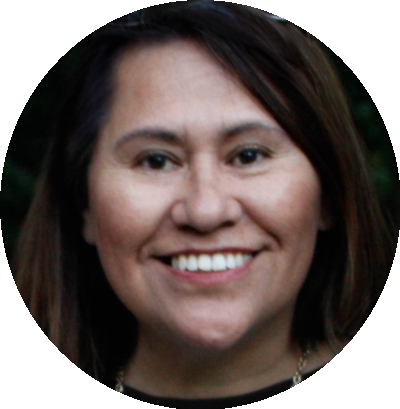 "YOCTO has been working with Pandia Health for the last six months and since we started our email and campaign conversion increased by 4X."

FACTS
Client: Pandia Health
Industry: Telemedicine (Women's Health)
ESP: Klaviyo & Sendgrid

RESULTS
1. From 124 email conversions in February 2023 to 493 email conversions in August 2023.
2. Increased conversion share from 4% to 9.74% on a click-only attribution model.
Client Insights
Pandia Health offers telemed services with qualified medical experts, specializing in women's health issues such as birth control, acne, and PMS management. The company has earned its credibility through incubation at esteemed platforms like Stanford StartX, Springboard Enterprises, DWT's Project W Women's Entrepreneur's Bootcamp, and Women's Startup Lab.
Our initial audit revealed that while Pandia Health enjoyed consistent month-over-month growth, its email marketing strategy was underperforming, accounting for only a 4% conversion share based on a 5-day click-only attribution model.
First Diagnosis
To fully grasp the challenges facing Pandia Health, it's essential to understand their customer onboarding process. Users are required to complete an online questionnaire that covers both health-related and logistical queries, including geographical location and government ID verification.
While this level of detail is medically necessary, it also introduces significant friction for users, leading many to abandon the onboarding process.
The marketing strategy of Pandia Health's previous agency treated the customer journey much like a typical e-commerce experience. They initiated a series of 'welcome' emails soon after user sign-up, aiming to build trust and encourage users to complete the onboarding.
While the thinking was directionally correct, the execution was flawed.
What We Did
Contextual Retargeting & Onboarding Process Revamp
As a first step, we focused on 2 key goals.
Onboarding Process Revamp: Pandia Health was already in the midst of refining its onboarding experience when we were consulted for expertise. Utilizing Stanford's Fogg Behavior Change Model, we meticulously examined the existing flow. Our analysis pinpointed specific areas where user friction could be minimized or entirely eradicated. To optimize user engagement, we also incorporated best practices from industry leaders to boost user motivation throughout the process.
Contextual Precision Retargeting: To tackle the issue of user drop-offs during onboarding, we conducted a detailed drop-off analysis. We then integrated each stage of the onboarding journey with custom events in Klaviyo. This enabled us to retarget users precisely where they had left off, employing contextual messaging and strategically placed Calls to Action (CTAs) to encourage completion.
Optimizing Campaign Performance: Strategy & Savings
We noticed that Pandia Health was incurring unnecessary costs by maintaining multiple inactive profiles. To address this, we employed a dual strategy of reactivation and segmentation, bringing dormant profiles back to life while suppressing those that remained unresponsive. This effectively lowered Pandia's monthly ESP expenses.
Moreover, we conducted a deep historical analysis, and identified that many older campaigns were not driving substantial results. Instead, we switched our efforts to targeted campaigns, focusing on the telemedicine services users were most interested in during their onboarding. A/B testing was an integral part of our strategy, allowing us to identify optimal send times and refine our approach for maximum impact.
Lastly, we completely revamped the email designs, achieving a harmonious blend of performance, educational value, and brand identity. This multi-faceted approach led to both increased campaign effectiveness and significant cost savings.
Tackling Customer Churn: A Three-Pronged Strategy
We are currently focused on a major initiative to reduce Pandia Health's customer churn, employing a three-pronged strategy for maximum effectiveness. First, we launched an automated educational sequence aimed at active users, strategically spread over an extended timeframe. This initiative is designed to build brand affinity and keep Pandia Health on top of mind.
Next, we'll implement self-sorting feedback mechanisms that trigger before the point of potential churn. Essentially, this automated process engages active users to share their experiences, allowing us to proactively address any dissatisfaction and reinforce positive experiences before churn occurs. This initiative will be done via SendGrid, in a fully HiPPA-compliant way.
Then, we'll fine-tune the timing and promotional offers within the win-back and cancellation flows to optimize retention efforts. These targeted approaches work in concert to mitigate churn and build a more robust customer lifecycle for Pandia Health.
Results Achieved In 6 Months of Working Together
Email conversions quadrupled
X4 EMAIL CONVERSIONS
Email conversion share doubled
X2 EMAIL CONVERSION %
Is This A Happily Ever After?
Absolutely not. Our collaboration with Pandia Health is far from over; it's merely the start of an exciting journey. We plan to focus intensively on reducing churn and enhancing customer retention, as well as aiding in the launch of new product lines. Initial achievements set the stage for even greater successes, enabling us to aim higher each time. This iterative approach is not unique to Pandia Health—it's what we offer to all our clients and what we could potentially bring to your brand as well.
Getting started is simple. The first step is an informal, no-obligation conversation to gauge mutual fit. If we determine that our expertise doesn't align with your needs, we'll happily direct you to an agency that does. Should we find common ground, we'll commence with a brief audit of your email marketing strategy. Once you're satisfied with the audit (and we're confident you will be), we'll formalize our partnership with a monthly retainer and get straight to work. We look forward to the opportunity to help your brand grow, just as we have with Pandia Health.
Let's talk.
Trust us.

We can likely help.